Owners, Exhibitors, Breeders, and Lovers of Coton de Tulears since the 1990's. We are Kennel Club Assured Breeders and also have the highest rating of a 5* breeders licence from Redcar & Cleveland Council.
Cukoton is the longest KC registered breeders of the Coton de Tulear's in the UK with over 20 years of experience.
Our Coton family began with Vayadios of Woodland Cottage at CUKOTON (Vadi). Not only was she a wonderful companion, she also excelled in the show rings too. Winning Top Coton de Tulear 1999, 2000 & 2001 & Top Toy imported Register. Vadi featured in Our Dogs and the Best of British dog's magazine 2001. This sounds more impressive than it was, as in those early days there were hardly any Cotons showing so Vayadios was up against many different imported register breeds big and small. She did have some brilliant winning results and always won many hearts and admirers too.
Vayadios of Woodland Cottage at Cukoton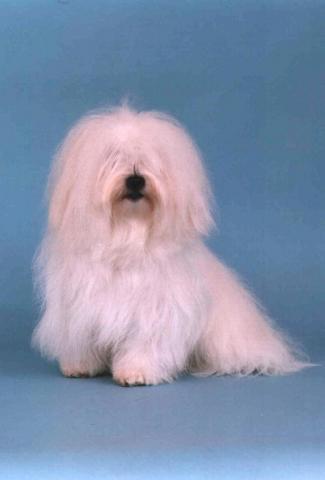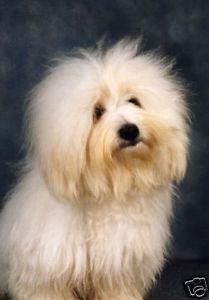 Apollo
Cukoton's success carried on with Cukoton Argent Apollo. Apollo won an impressive 8 Best Puppy in Breed, 5 Reserve Best Dog, 2 Best Imported Register in the first 9 months of his showing career.
Coton de Tulears were supposedly crocodile baiting dogs of Madagascar how true that it nobody knows. They were probably just vermin killing dogs but it does sound rather exciting.
Cukotons breeding ethics are not about producing the most dogs. It's about breeding the 'right' dogs. Our Coton's must have the perfect temperament, healthy have excellent confirmation & movement & be as close to the breed standard as possible.
We currently DNA test our Cotons for Canine Multi-Focal Retinopathy (CMR2) Hyperuricosuria (HUU), PrImary Lens Luxation (PLL) Von Willebrand Disease Type 1 (VWD Type 1), Degenerative Myleopathy (DM), Primary Hyperoxaluria (PHPT), Malignant Hyperthermia (MH), Chondrodystrophy (CDDY/IVDD) & Chondrodysplasia (CDPA) Neonatal Ataxia (NA) Progressive Retinal Atrophy (PRA-PRCD)
Cukoton Coton's are intelligent child friendly, hypoallergenic, loving, cuddly, beautiful, unique and totally addictive. Warning one is never enough!