5 * Kennel Club Assured Breeders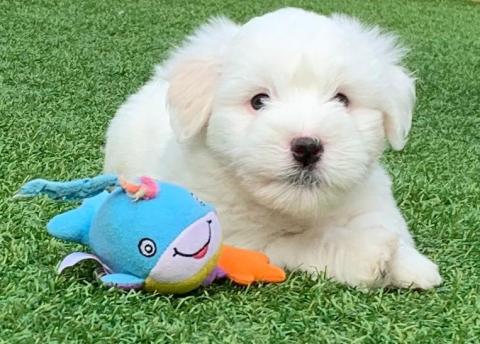 There is a waiting list for all Cukoton puppies. All potential owners MUST fill in a Cukoton questionaire prior to getting your puppy. To secure your puppy, a non refundable deposit of £500 must be paid 7 days after the birth announcement and the Cukoton breeders contract signed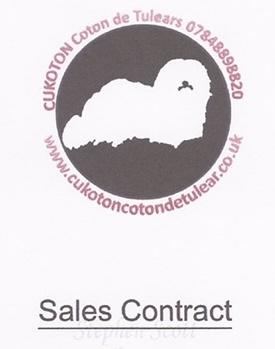 Your Cukoton Puppy is a PET ONLY with breeding restrictions and these conditions are set forth within our contract. If you are planning to breed your puppy this MUST BE discussed prior to purchase as there is a significant additional charge for breedable dogs with extra conditions attached to the contract in order for the breeding restrictions to be REMOVED & will always up to the breeders discretion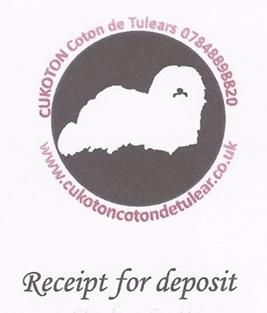 All Cukoton puppies are home reared. The first 3 weeks are spent in the nursery with mum. They have a clean cosy whelping box surrounded buy a very large crated area which can use to sit, lay, eat, drink a little away from the puppies but close enough to check on them and care for them at all times. Mum also has access to a sitting area with a TV/Radio and sofa too. The puppies are monitored constantly in their first few weeks of life. Either in person or via CCTV. Weights are checked morning and evening for the first 2 weeks, then once a day after that. At 2 weeks the puppies and mum will be wormed.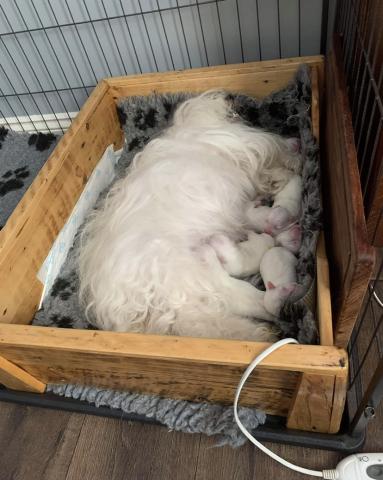 Potential puppy owners can view their puppies via camera so they never miss out on the development of their Cukoton new additions.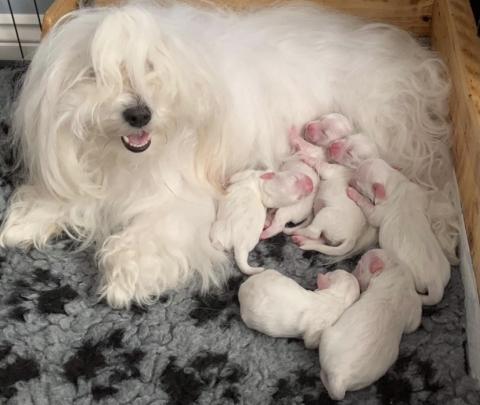 At 3 weeks old the puppies are brought down stairs to a very large puppy play pen area in the living room with mum. They begin to socialise within the dynamics of our house hold. The pups begin hearing new noises daily and meeting our other dogs too with a very protective mummy always watching them very closely.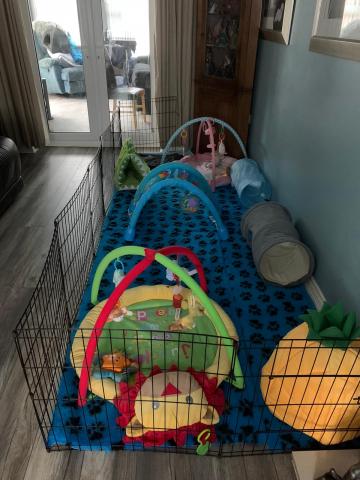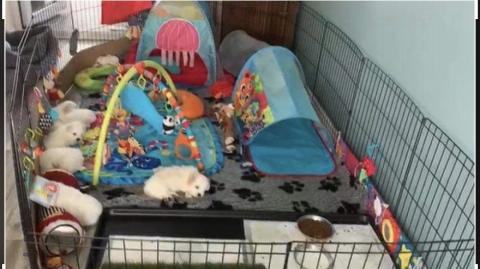 The puppies weaning usually around 4 weeks but it always depends on the individual puppy. We start weaning with blended raw fillet steak, puppy mousse and mother and baby dry food soaked in puppy milk eventually going onto fresh fish & vegetables, beef & vegetables then Natures Menu puppy pouches and Roayl Canin Mini puppy complete dry kibble. When collecting your puppy at 8 weeks you will get a puppy pack with food for your Coton.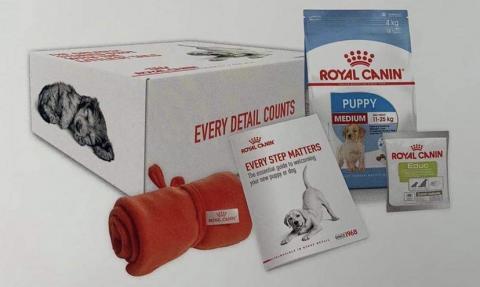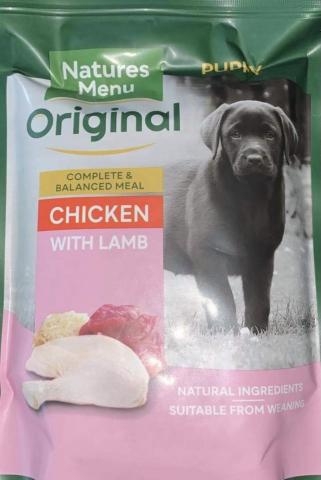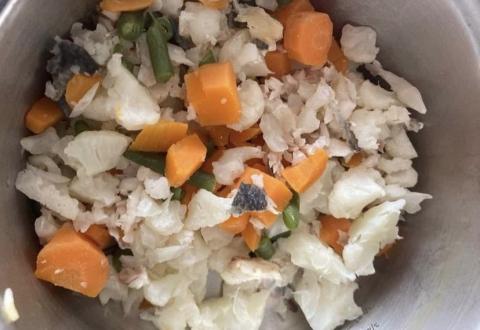 All puppies are individually socialised cuddled, handled and groomed daily from a very early age. We do puppy yoga which is the perfect way for the puppy to learn trust & bond with people. We also do sensory play, puzzles and plenty of stimulation. Toilet training starts at 4 weeks, however your puppy will not be fully house trained when you get your puppy at 8 weeks. We have a secure outside area of fake grass which is disinfected and clean. This has tunnels and play equipment for the puppies to run and play, weather permitting.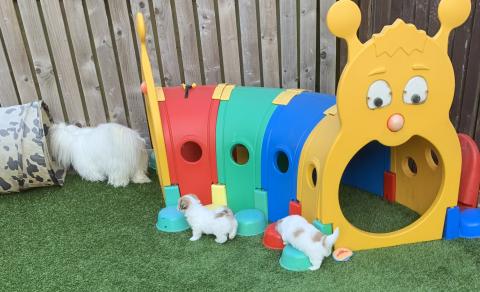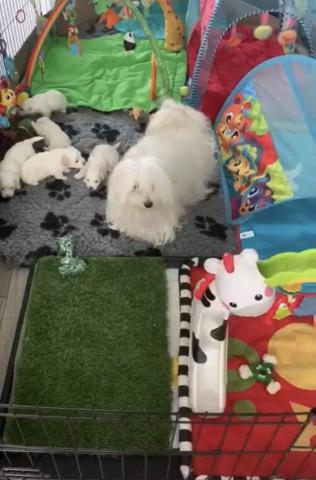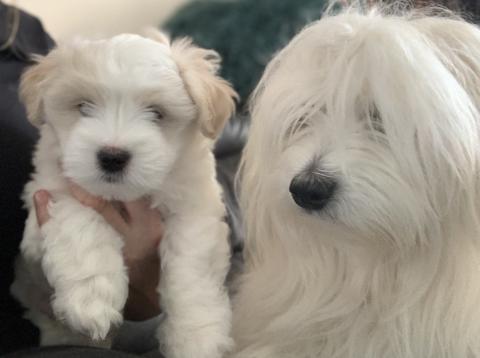 Potential owners/parents are encouraged to come and visit the puppies after 4 weeks. It must be stated that we do NOT work on the system that you pick your own puppy. The puppy which is most suited to your lifestyle and families requirements will be recommended to you. A preference of boy or girl may be your choice when available.